Make every day a spa day with these pampering picks from Sicka Than Average!
by Celia San Miguel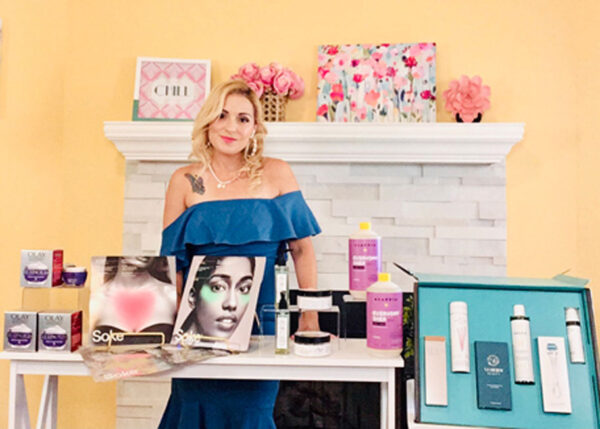 We'd all love to block out a day every month when we could kick up our heels and enjoy some luxuriously pampering treatments — be it a deep tissue massage, a seaweed wrap, a mud bath, a skin-illuminating facial, a manicure and pedicure, or any other blissfully relaxing and indulgent experience. But, oftentimes, regular spa trips are both a logistical nightmare and a costly proposition. Luckily, you can squeeze in some "me" time without abandoning any of your work or family obligations. How so? Well, meet SOKE Beauty, a line of luxurious skincare treatments designed for women on-the-go.
SOKE Beauty founder Amy Newman Brown set out to create a line of highly effective treatments that would yield visible results in just 30 minutes or less and which could be used while multi-tasking. The result was a line of hydrogel treatments infused with a potent combination of peptides that boost collagen production, plump fine lines, and brighten skin. Designed with a unique, patent-pending delivery system, each hydrogel treatment features a flexible gel matrix that adheres to skin quickly and seamlessly and, more importantly, stays securely in place. Because of these unique properties, then, you can treat oft-neglected areas of your skin while multi-tasking — whether you're answering emails, updating spreadsheets, making dinner, or folding laundry.
To rejuvenate the décolletage area, try the SOKE Beauty Chest/Decolletage Treatment ($75 for a set of 5 treatments at SokeBeauty.com). Each heart-shaped hydrogel helps to hydrate the delicate skin along the neck and chest, plump and minimize the appearance of fine lines, reduce the look of crepiness and sagging, and illuminate dull and lackluster skin.
And to brighten up tired-looking eyes and minimize fine lines and crow's feet, check out the SOKE Beauty Eye Treatment ($56 for a set of 6 treatments at SokeBeauty.com).
Source:
https://cbsaustin.com/features/we-are-austin/make-every-day-a-spa-day-with-these-pampering-picks-from-sicka-than-average
https://sickathanaverage.com/enjoy-some-next-level-rr-with-these-pampering-beauty-wellness-picks-as-seen-on-cbs-austins-we-are-austin/