Is the latest skincare phenomenon a must-have in your skincare routine, or is it a fad you should skip? 
Close your eyes and picture the perfect spa experience. It probably includes a fluffy white robe and fresh cucumbers over your eyes (the original eye masks). We associate eye masks with self-care and pampering. Can they do more than create an at-home spa experience? 
In this blog, we'll cover everything you need to know about eye masks so you can decide whether they deserve a spot in your skincare routine. 
To fully understand the role of an eye mask, we must first understand why products like eye creams and under-eye masks exist.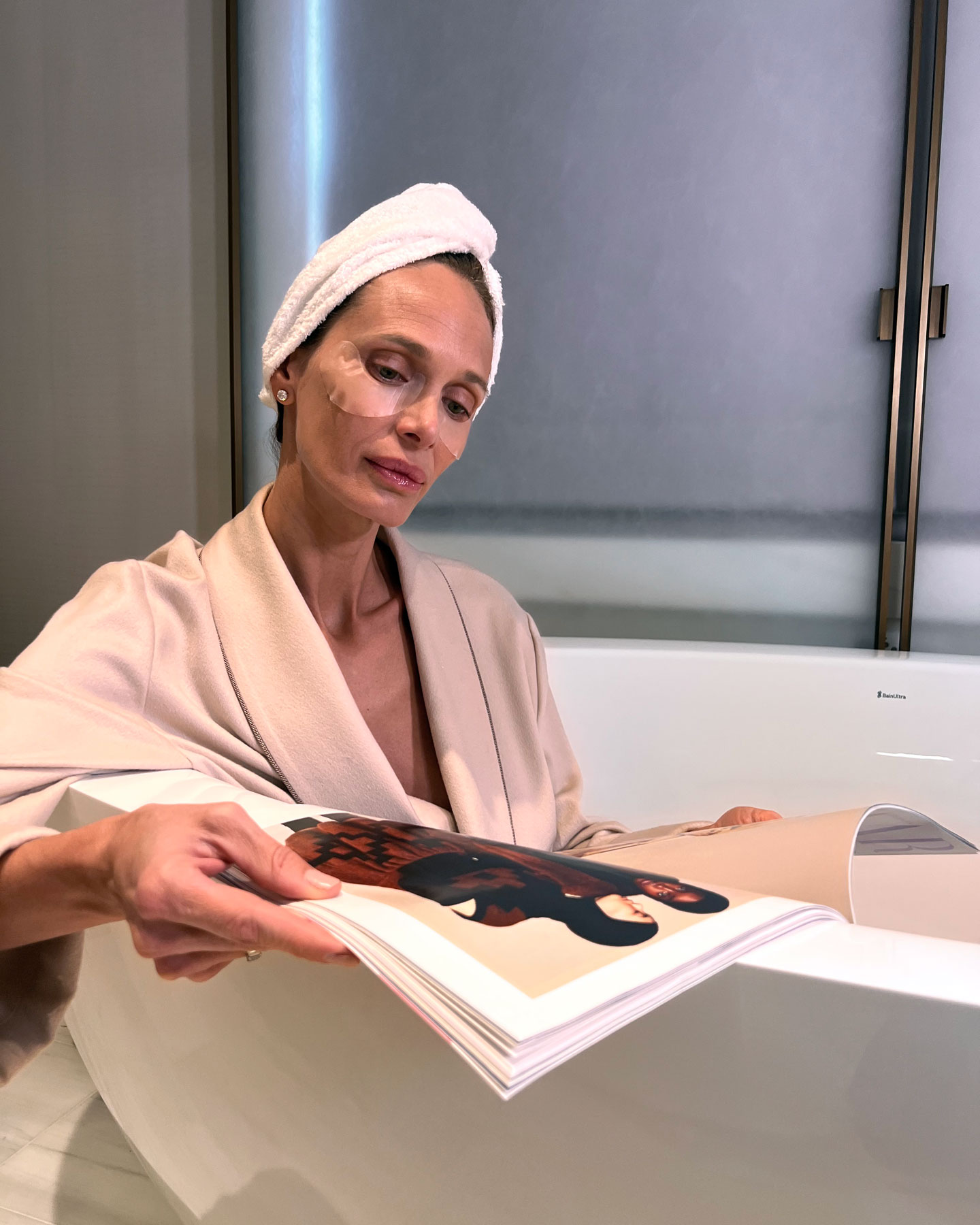 Why do eye-specific products exist? 
The under-eye area is a part of your face so, shouldn't your face cream should do the trick? Well, not exactly. 
The skin that surrounds our eye area is different from the skin of our face. It's thinner, and more delicate than the skin on the rest of our face. Because this skin is so thin and moves a lot, it's one of the first areas of your face to show signs of aging like loss of firmness, crow's feet and lines. 
Genetics and lifestyle also play a role in how your under eyes look. Some of us are more prone to experience dark circles and puffiness than others. 
Eye creams and eye masks exist for the same reason concealer exists. Different skin with different concerns requires different products. 
Get to know eye creams
An eye cream is a moisturizing product specifically designed for the delicate skin around your eyes. They're often formulated with ingredients that tackle the major concerns around the eye (dark circles, puffiness, lines and loss of firmness). Eye creams are typically a part of a day-to-day skincare routine. 
Get to know eye masks
Think of eye masks as the ultimate home spa treatment for your eyes. Most eye masks are teardrop shaped to cover from the inner corner to the crows-feet area. They are infused with hydrating serums and other ingredients (depending on the mask and brand) to help with hydration and puffiness. While eye creams are designed to be used daily, eye masks are often used as boosters to give your eyes a fresher and better-rested look. Pop them on for 20 to 30 minutes and you're good to go.
Please note that an under-eye mask does NOT replace your eye cream. 
Boost your under-eye care routine with eye masks
An eye mask can give you a boost when your eye cream is not cutting it. If you ever have a sleepless night or you're preparing your skin for makeup, a cool eye mask can offer instant revitalization and plumping. 
However, not all under-eye masks are the same or do the same. The ingredients and materials can greatly vary. Most eye masks in the market can offer instant hydration and a refreshing feel. While others, like Soke's Hydrogel Eye Treatment, have a more complete blend of ingredients with a sophisticated delivery system to offer more than just hydration. 
Choose your masks depending on the results you want to get. If you want a mask that can offer you both immediate results and long-term benefits while embracing that at-home spa experience you like so much, keep reading… 
About Soke Hydrogel Eye Treatment Masks
Soke Hydrogel Treatment Masks show results in as little as 30 minutes of wear time and can improve the quality of your skin over time. This is due to their pure hydrogel infused with a multi-peptide blend. 
Soke Eye Treatment can:
Reduce puffiness for a well-rested look
Soften crow's feet
Diminish fine lines and wrinkles 
Rejuvenate the eye contour
The extra large design coats the entire under-eye area so you don't miss a spot. Best of all, the hydrogel has a tacky texture that doesn't slip or slide as you wear it so you can mask and multitask, or mask and relax. With regular use, Soke can prevent and correct signs of aging and improve the quality of your skin. 
So, do you really need eye masks?
There's no doubt about it, eye masks work. Whether you use them occasionally to erase the signs of a sleepless night, to treat yourself to a self-care moment, or to support your eye cream, an eye mask is a welcome addition to any skincare routine. 
However, do you need eye masks? That entirely depends on the results you want and how you want to age. 
Give your eyes a fresh new look