Mother's Day is just around the corner, and it's time to show appreciation for the special women in our lives. This year, why not go beyond the usual flowers and chocolates, and give your mom the gift of self-care with Soke Beauty's unique line of hydrogel treatments for the often neglected areas of the chest, neck, and eyes? 
Here are five reasons why Soke Beauty's hydrogel treatments are the perfect Mother's Day gift:
Targeted Skincare: Soke Beauty's hydrogel treatments are specifically designed to target the most commonly neglected areas that Mom really does think about, the Chest, Neck, and Eyes. These areas are often ignored in daily skincare routines but are essential for maintaining youthful-looking skin.
Effective Results: Soke Beauty's treatments are clinically proven to reduce fine lines and wrinkles, improve skin tone and texture, and provide long-term skin benefits with their premium actives infused directly into the hydrogel. This means that Mom will see a visible difference in her skin with just one use.
Easy to Use: Soke Beauty's hydrogel treatments provide effective skincare results with short-term wear, making it easy for moms to indulge in some much-needed self-care at home. With just 30 minutes of wear time, Mom can have a luxurious spa-like experience in the comfort of her own home.
A Thoughtful Self-Care Package: Give Mom permission to care for herself on her own time and schedule by gifting her a self-care basket that includes Soke Beauty's hydrogel treatments along with some bath salts for a luxurious soak, her favorite tea for a moment of relaxation, and a book for some much-needed "me time." You can even add an eye roller or guasha tool to enhance the experience and elevate your mom's skincare routine.
An Affordable Spa-Like Experience: Soke Beauty's hydrogel treatments are a thoughtful gift that is less expensive than a trip to the spa but delivers the same level of pampering. Your mom will love the luxurious feel of the hydrogel treatments, and you'll love that you didn't break the bank.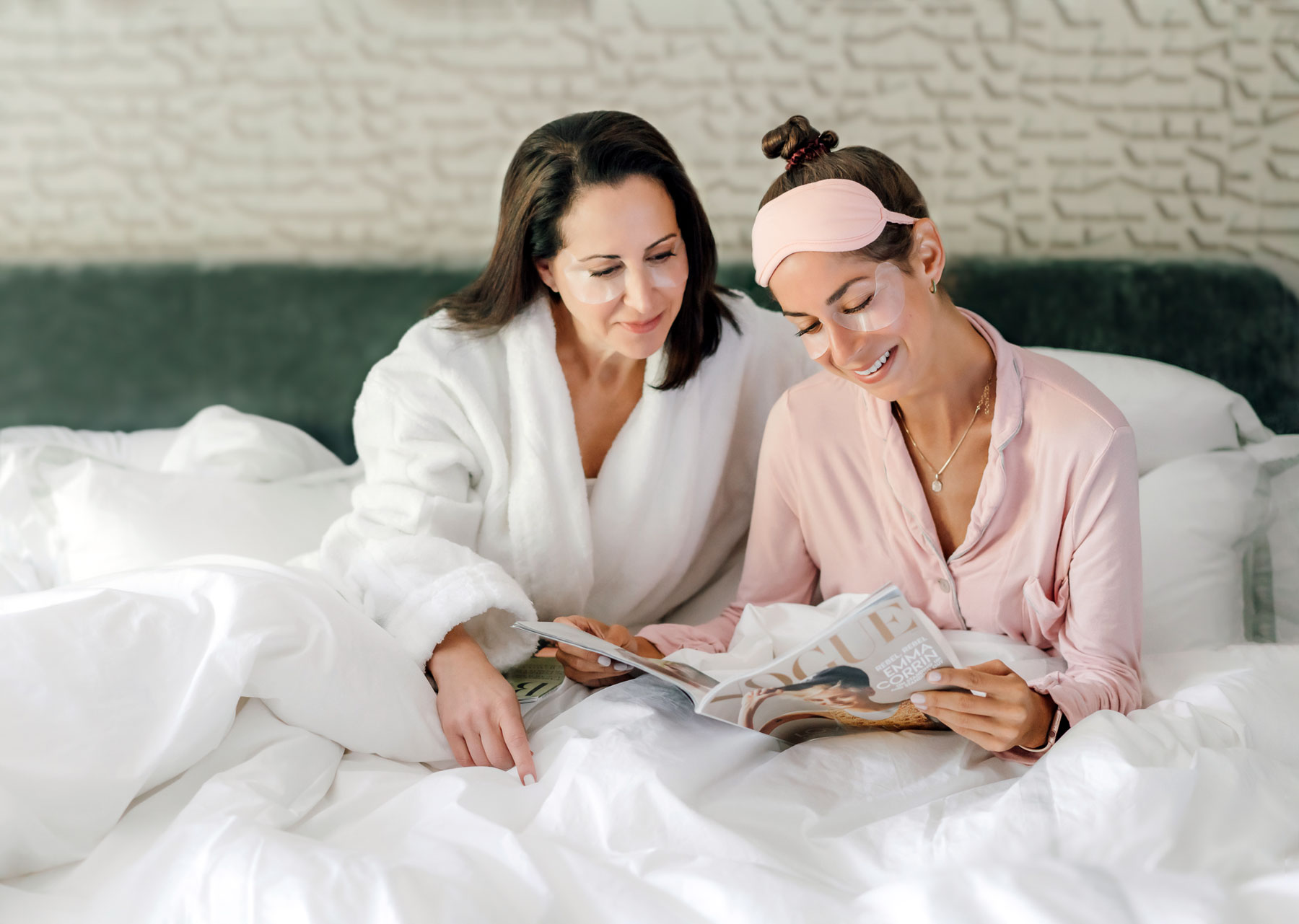 To make your Mother's Day gift extra special, consider including a heartfelt note or a photograph that will evoke some of the best memories you've shared with your mom.
It's a thoughtful gesture that will show your mom just how much she means to you and how much you care about her well-being. Plus, you can share your Soke treatment and have a mother-and-daughter moment together in just 30 minutes.
Get Soke for mom today — we're offering 15% off all orders between now and May 14th for the Mother's Day Sale.